Introduction
Let me first start by wishing all of you happy holidays and hope you have an amazing time with family & friends. Thank you for an amazing 2017!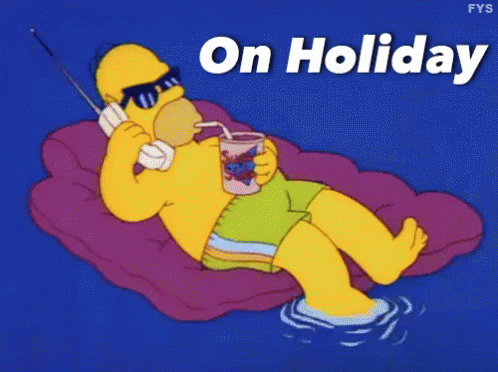 We know that 88% of you are extremely addicted to communities, logging in daily or at least a week. But during this time of the year, I encourage you to wind down and relax with family & friends. Unless, like our friend - Vishnu Nair, you are planning to work and are exploring for best options to stay connected with communities, even on the fly!
If so, I have a strong recommendation for you...
SAVE BMC COMMUNITIES AS AN ICON ON YOUR MOBILE HOMESCREEN FOR EASY ACCESS
Why?
Ditch your workstation - engage on BMC Communities from anywhere
Things you can do
NOTE: You can also find your content and your places here.
Engagement on content

Search people, places and content

View and RSVP to events

View news streams and your personal custom stream
News (from your connections) - find out where your champions, users your follow in connection streams, customers/partners are engaging.
Top & Trending - get to know to most trending content, places and recommended people to follow on BMC Communities.
Most Recent - See the most recent published or engaged on content is.
                Click to expand the image>>>
How To
Here are easy steps to follow to have the BMC Communities icon on your home screen:
| | | | |
| --- | --- | --- | --- |
| Step 1: Log on to communities.bmc.com/news - recommended - (or any other communities page) from your mobile device. e.g. I accessed Don't Miss BMC Day in Mumbai on 24 Jan'18!. | Step 2: Click on the share button and find 'add to homescreen' option. | Step 3: Custom select the name you would like or go with default. | Step 4: Enjoy! |
Note: You can do the same in your android/BB device by simply clicking on the 'three dots' icon (more options icon) on the top right of your browser and selecting 'add to homescreen.
Things you cannot do yet (known limitations)
On Mobile Browser

Cannot create discussions

Exception: You can create status update though

Cannot reply to discussions

Workaround: You can do the same from your Communities Inbox

No push notifications

Workaround: Refresh the browser by just pulling down the screen to see the latest items in your Communities Inbox.
Shout out to digitally savvy Michael Hoover to be one of the early adopters of this use case. See here.
Merry Christmas & A Happy New Year!